Welcome to
The Glass Scientists Wikia
The Fanmade Wiki for the ongoing webcomic,
The Glass Scientists
, a gaslamp fantasy reinterpretation of Robert Louis Stevenson's
The Strange Case of Dr. Jekyll and Mr. Hyde,
featuring numerous other classic and gothic literature references and characters.

Official Links:
Official shop Home Page About Page Characters Page
FAQ - The Comic FAQ - Story and Characters FAQ - Social Media/Career Advice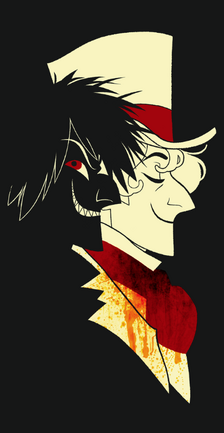 Set amidst a landscape of bubbling potions and misunderstood monsters, The Glass Scientists explores themes of identity and self-acceptance in a world ruled by shame and fear.

This story includes LGBTQ+ themes and characters
Recommended for ages 13+
Content warning: light swearing, action violence, blood, body horror, sexual themes, depictions of homophobia, transphobia, mental illness and trauma
The Glass Scienetists is written and illustrated by Sabrina Cotugno, accompanied by the comic's color assistant and background inker, Velo, and previously accompanied by Tiina Purin, former cleanup colorist.
This website is still under heavy construction, but new contributions are always welcome!
---